Periodontal Therapy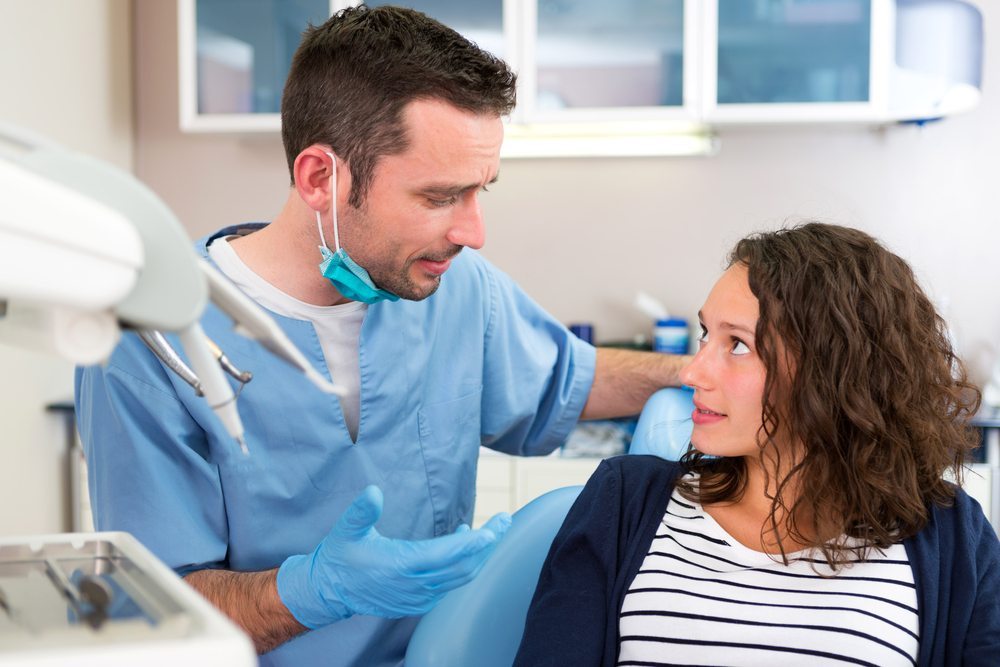 Periodontal disease (periodontitis) / gum disease is the leading cause of tooth loss and is one of the most common health conditions in our population. It has also been linked with other health conditions and diseases such as heart disease, strokes, Diabetes, Preterm low birth weight babies, arthritis, Alzheimer's etc. It can be caused by a variety of factors, including genetics and poor oral hygiene. Also, people who smoke or chew tobacco, have uneven teeth or don't have a set routine for professional teeth cleaning are more prone to periodontal disease.
When bacteria start to collect in your mouth, a sticky, colorless substance known as "plaque" develops. Plaque builds up on your teeth. If not removed during brushing and flossing, the plaque particles can harden and turn into tartar. Over time, plaque and tartar become more difficult to remove at home. Receiving regular professional cleanings is vital for maintaining your oral health and preventing periodontal disease.
The longer the plaque and tartar remain on the teeth, the more harm they can cause to your oral health. Accumulated plaque and tartar may lead to gingivitis, an early form of periodontal disease. Routine professional cleanings and proper at-home oral care can prevent gingivitis from developing.
Signs of Gum Disease
It is important to visit your dentist for a complete exam if you experience any of the following symptoms:
● Sore, inflamed or receding gums
● Bleeding while brushing or flossing
● Loose teeth
● Presence of bad breath
● Pockets between the gums and tooth
In cases where gingivitis is not treated early, it can advance to periodontal disease, which can not be reversed, but only maintained. Inflammation affects the soft tissue (gums) and teeth, creating pockets between them. If left untreated, the pockets become deep and cause teeth to become loose and eventually fall out.
Treatment
There is a wide range of procedures  for the treatment of periodontal diseases and conditions. When multiple treatment choices are available, the American Academy of Periodontology supports the use of the most minimally invasive and cost-efficient option. Often, this means that patients can undergo non-surgical treatments to restore periodontal health. Examples of non-surgical periodontal treatments include:
Scaling and Root Planing or deep cleaning– common solution for controlling periodontal disease is a deep dental cleaning, also referred to as "scaling and root planing". While the procedure is usually painless, in some cases, your dentist may recommend numbing the area for comfort. Scaling is the removal of the dental tartar from the tooth surfaces, and root planing is smoothing the root surfaces. It usually involves supplemental therapy, such as the use of topical antibiotics.
Tray/medicine Delivery – Used to treat periodontal disease, tray delivery systems are at-home antibiotic treatments used ti improve the outcome.
Regular / Periodontal maintenance Cleanings – This in-office procedure involves the careful removal of hardened plaque near the gum line, where harmful bacteria can grow and cause damage to both the hard and soft tissues of the mouth.
Gum Grafts – Soft tissue grafting is often used to restore the gum line using a bio-compatible grafting material that is attached to the gums to protect the tooth surface.
Once reaching an advanced stage, periodontitis cannot be completely reversed. With proper at-home care combined with regular in-office maintenance, your dentist can prevent the disease from progressing and leading to tooth loss. Daily flossing is crucial to preventing and treating periodontal disease.
Did you know…
that periodontal disease is a serious epidemic throughout the U.S. and it can be found in half of all adults over the age of 30. According to the Centers for Disease Control, periodontal disease can range from mild (gingivitis) to severe (periodontitis). Approximately 16 percent of Americans have either the mildest or most severe forms of periodontal disease, leaving about 30 percent with a moderately advance case of the disease.
Frequently Asked Questions
Am I a candidate for non-surgical periodontal treatment?
Only your dentist or periodontist can tell you if you are a candidate for non-surgical periodontal treatment. However, non-surgical treatments are typically only available to patients with mild to moderate periodontal disease. Schedule a consultation with us to find out if non-surgical treatment is right for you.
Will I need to follow any special instructions following periodontal treatment?
you will be given detailed follow up instructions depending on the the treatment rendered.
In the days following your treatment such as scaling and root planing treatment, you may experience heightened tooth sensitivity. Use a sensitivity toothpaste and try to eat only soft foods to prevent pain. If you were prescribed antibiotic, be sure to take it according to your dentist/periodontist's instructions.