Dental Emergency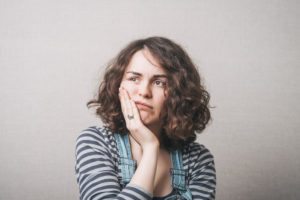 We understand dental emergencies can be stressful but we are here to help. Every day we reserve time for those in pain because we understand that dental emergency can be debilitating. We are happy to provide a wide range of emergency dental services to our existing and new patients.
Our emergency services:
Emergency Root Canal
Treatment of toothache
Treatment of oral infection
Broken tooth
Knocked out tooth
Call us to schedule an appointment right away.
For any critical pain (experiencing unbearable pain, needs to be treated without delay), please contact emergency services.
What Is a Dental Emergency?
As a dental professional we would always advise that the best way to preempt any dental emergency is preventative dental care like regular dental checkups & teeth cleaning. However dental problems can occur anytime and at times the patients do not know how urgent is the issue that they experience. Can they postpone the treatment for a few hours or a few days or should they run to the nearby emergency dental clinic right away?
Usually, there are few ways to tell if your problem is an emergency that needs treatment right away. For example, if you lost or broke a tooth, the best thing is to schedule your emergency dental care visit. If you have a toothache, it is a good idea to call a dentist immediately.
Some issues that may seem like emergencies do not necessarily require urgent dental care. If you have a chipped tooth without pain or severe bleeding, you might be able to wait a few days before seeing a dentist. By all means, schedule an appointment right away, but do not worry if it is a couple of days before your dental provider can see you.
The same is true if you have slight sensitivity that causes minor discomfort, and that does not interfere with your daily activities. You will most likely be able to wait a few days before you see a dentist without the discomfort causing extreme distress.
That said, a dental concern can become an emergency if you do not see a dentist for treatment in a timely manner. If you do have any pain or discomfort in your mouth, it is a good idea to schedule an appointment with your dentist sooner rather than later.
Symptoms of Dental Emergencies
Dental emergency typically requires urgent dental care. If you are experiencing any of the symptoms below call your dentist right away. These symptoms worsen very fast and you may end up looking for "24 hour dental care near me" before the day ends.
Dull toothache with sensitivity to hot and cold
Severe toothache or any other dental pain
Gum bleeding that does not stop
Swelling in the gums
Locking of the jaw, making it difficult to open or close your mouth
Types of Dental Emergencies
Dental emergencies range from severe toothaches and infections to cracked teeth or lost teeth. Some of the more common dental emergencies include:
Abscesses or infections, swollen gums
Tooth trauma and accidents
Cracked tooth, chipped tooth or broken teeth
Toothache
Lost or loose fillings, crowns, onlays or veneers, bridges
Jaw pain
Risks of Not Treating Dental Emergencies
If you have a dental emergency, seeking urgent dental care is essential for your comfort and peace of mind. Not getting prompt treatment may result in further deterioration of the condition and potential tooth loss. If a front tooth is compromised cosmetic concerns are valid. Proper emergency dental services also will help you avoid complications from injury or infection.
Prevention is better than Cure!
You can prevent dental emergencies in many cases. Dental abscesses and infections often develop as a result of poor oral hygiene. A poor diet can also play a role in the development of abscesses or infections.
Starting a regular oral care routine at home will help you maintain oral health. It is also a good idea to replace your toothbrush every three months. Toothbrushes that have frayed bristles will not clean your teeth as well as a new brush.
Wearing a mouthguard while playing sports can help protect your teeth and prevent other mouth injuries.
Not biting down on hard foods or items such as ice also makes it less likely that you will chip or lose a tooth.